What you need to know about the new 2021 Cadillac Escalade
After a couple of teasers in the previous months, Cadillac has finally unveiled their new Escalade. The design has been getting mixed reviews by some in the automotive community but for the most part, there have been positive comments. The front of Cadillac's massive SUV brings it in line with their other vehicles such as the 2020 XT6. The rear retains the massive vertical taillights and the side profile is very similar to the recently unveiled Suburban and Yukon.
Powertrain and pricing: Starting at $77,000, the new Escalade will feature two engines at launch. The first is the trusty 6.2 V8 paired to a 10-speed automatic transmission making 420 horsepower and 460 pound-feet of torque. The second option is the new 3.0 i-6 Duramax diesel making 277 hp and 460 lb-ft of torque. That is also mated to a 10-speed automatic.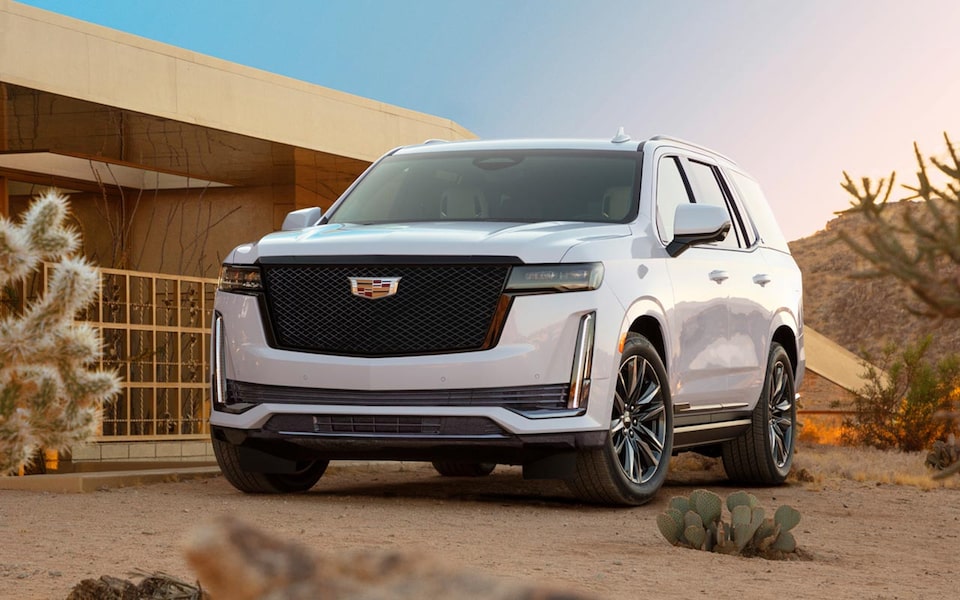 New upscale interior and improved suspension: Cadillac made sure to improve their interior so that the designers at Lincoln would feel the heat. There is a new 38 inch OLED screen that is divided into three parts. New sound systems are also available with an industry-first 36-speaker AKG audio system. There are more upscale materials present with real wood and quilted leather that will sure to make luxury fanatics happy. The column shifter is now gone and there are also new features such as AR navigation, 360 camera, and "Super Cruise." GM also decided to add air suspension as an option and tweaked the suspension for better handling.
The 2021 Escalade is riding off of the new truck platform and is expected to go on sale late this year. Customers will be able to choose from 5 different trim options. These trim options are Luxury, Premium Luxury, Sport, Premium Luxury Platinum, and Sport Platinum.
Born and raised in Connecticut, Donovan Webb is currently attending American International College.
hello