The 2021 Ford F-150 is here!
The 14th generation F-150 has arrived and it swept away many in a short live stream that was just over 30 minutes long. But in those 30 plus minutes, we have new details that make the 2021 F-150 the best F-150 ever.
Powertrain: The 2021 F-150 will offer 6 engines. These include gas, diesel, and "true hybrid" options. While there were no official specifications in the live stream, we do know that there is a 35-kilowatt hybrid dubbed "PowerBoost" coming that will offer the most horsepower and torque of any half-ton truck. The new F-150 equipped with the 3.5 hybrid option will be able to tow over 12,000 pounds. The total driving range will be over 700 miles on one tank of gas. Expect other engines such as the 5.0 V8 and 2.7 V6 to return.
Interior: Despite the interior visually looking the same, there are some significant updates. First is the new 12-inch screen that will house SYNC 4 and LTE. Buyers will have the option of choosing Apple Car Play and Android Auto. The gauge cluster will be fully digital and more intuitive than ever. The F-150 will have hands-free driving, over-the-air updates, almost 180-degree front reclining seats, a flat center console that extends all the way to the center stack, and a new storage system under the rear seats. A new camera system borrowed from the Ford Super Duty will give drivers a better view of the sides of the trailer. Additional safety features include an Intersection Assist that can identify and brake for oncoming traffic when the driver is making a left turn. The truck will also be able to back itself up into tight spaces thanks to new autonomous driving features.
Exterior: The F-150 gets new body panels all around, redesigned headlights and taillights, along with 11 grille options. There will be six trims (no word on the Raptor) ranging from XL to Limited. The bed also receives some significant updates with charging stations that can be had with either 2.4 or 7.2-kW versions. A new tailgate with measurements and storage features will also be available. A 360-degree illumination option will be able to light up the bed and surrounding areas for work when the sun goes down. New badges on the bed for FX4, Sport, and 4X4 will also be found on the new half-ton.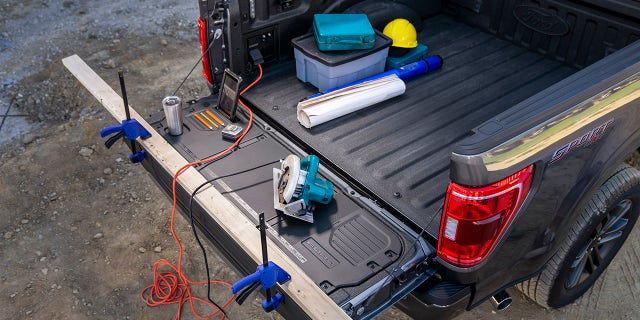 The F-150 is expected to go on sale this fall with ordering starting very soon. We will know more details as the summer progresses.
Born and raised in Connecticut, Donovan Webb is currently attending American International College.
hello